Refractory castables and refractory plastics are refractory materials. They are different from firebrick, insulation brick, prefabricated parts, they are not specified shape of a class of bulk materials. And refractory cement. Refractory mortar has some similarities. We are high quality refractory factory, varieties of refractory castable in recent years with the development of the industry, the evolution of a variety of materials of refractory castable, as an indefinite refractory another is refractory plastic, so what is the relationship between them, the following is to give you some summary.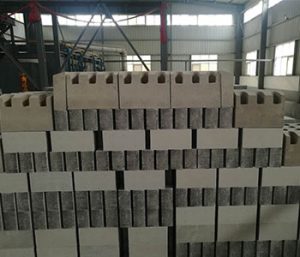 From the concept range, refractory castables include refractory plastics, also include refractory ramming materials, spray paint, etc. Therefore, from the relationship, refractory plastics belong to the refractory castable. According to the combination mode of castable, refractory castable can be divided into four categories: hydration, chemical, hydration and polymerization, and coagulation. Usually water combination of castable refractory castable is what we call, by adding water, stirring, through the high alumina cement solidification with early strength, and then later for nature conservation, eliminate water temperature in the oven to achieve, in the subsequent high temperature in a series of mullite petrochemical form the whole lining, no fixed anchor forcer of the integrity of the refractory castable is stronger. The castable that combines chemically uses chemical binder, for example the castable that the high temperature liquid binder such as aluminium phosphate, aluminium sulfate combines is also called but plastic, it is commonly said namely the refractory but plastic, the castable that hydration and polymerization combine way together is very typical example is mullite low cement castable.
Granular and powdery materials are the main shape composition of refractory castable, generally accounting for about 70%~85% of the total volume. It can be made of refractory materials of various materials, and often according to the material classification of castable classification and name. For example, the production of clay aggregate, fine powder castable can be made into clay refractory castable, clay refractory plastic, high alumina castable, high alumina plastic and so on. We are a high quality refractory factory, committed to r & d and production of refractories, if you need to consult refractories, welcome to contact us.
In order to ensure the successful construction of refractory plastic and the normal use under high temperature, plastic should have a certain plasticity, in order to facilitate the construction. Also need to have a certain period of storage, in order to ensure that the molding performance is not changed in the specified storage period. And, in the room temperature curing after a certain degree of strength, to facilitate the construction of the frame can be removed or handling. Refractory plastic also needs to have a certain high temperature volume stability, in order to prevent the furnace lining structure damage due to deformation.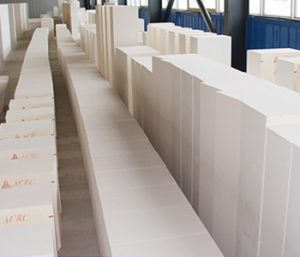 Zhengzhou Rongsheng Kiln Refractory Co.,Ltd. is high quality refractory factory, committed to the production of more quality refractory products, complete qualification certificate certification, product quality is stable and reliable, welcome to consult and purchase.