Magnesia chrome brick multipurpose sintering production, firing temperature is generally 1500 ~ 1800℃ between, in addition, magnesite chrome refractory bricks can also be added to the chemical bonding agent, made of brick and unshaped refractory. It is mainly used in open hearth furnace, electric furnace, oxidation converter, non-ferrous metal smelting furnace, cement kiln and calcination kiln of basic refractory materials.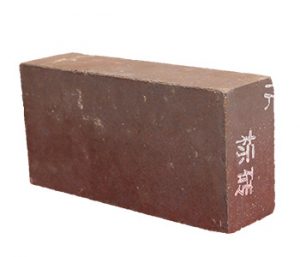 This series of refractory materials are widely used in chemical industry, petroleum, metallurgy, silicate, mechanical manufacturing, power and other industrial fields. Magnesite chrome refractory bricks is one of the most widely used auxiliary materials in metallurgy industry because of its high refractory performance, high temperature strength and resistance to alkali slag erosion. For example, the process of steelmaking mainly relies on slag to remove harmful impurities (the main components of slag are CaO, FeO, etc., or the highly alkaline CaO- slag system). To resist these slag erosion and absorption of harmful impurities in the steel, refining clean steel, only alkaline magnesia refractory suitable; Low viscosity slag (silicon oxide, iron oxide, non-ferrous metal and sulfide, etc.) is produced in the smelting process of non-ferrous metal. To resist the corrosion of slag, magnesia refractory is also indispensable.
The refractory products are especially suitable for lining of non-ferrous metal smelting furnaces. According to the smelting conditions of various non-ferrous metals, magnesite chrome refractory bricks with different properties are selected in different parts of furnace lining to achieve uniform erosion, which reduces the cost of material resistance and prolongs the furnace life.
Magnesia chrome brick has the advantages of less impurities, direct combination between crystal phase and crystal phase, high temperature strength, low porosity, good corrosion resistance, erosion resistance and wear resistance. It is suitable for the firing zone of medium and small-sized cement rotary kilns, and has made great contribution to the cement industry with its lower price and better performance.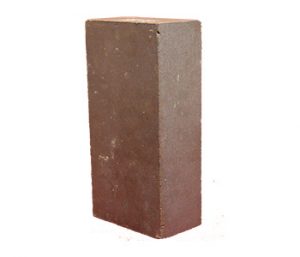 Zhengzhou Rongsheng Kiln Refractory Co.,Ltd. is professional refractory material manufacturer, quality is stable and reliable, is the high quality refractory products manufacturer, is worthy of the customer trust, welcome everyone to come to consult the purchase.