By a certain size of refractory aggregate and powder, binder, admixture of refractories, also known as bulk refractories. Used for lining of thermal equipment, direct baking without sintering process. Compared with firebrick, it has the characteristics of simple technology (because of saving the firing process), energy saving, low cost and convenient for mechanized construction. The effect is better than that of firebrick on some thermal equipment.
Monolithic Refractory Introduction
A refractory material composed of reasonably graded granular and powdered materials and a binder for direct use without molding or firing. They have no fixed shape, can be made into slurry, paste and loose, and are also known as loose refractories. Such materials may be used to form integral structures without joints, and such preparation is also called integral refractories.
Monolithic refractory particles and fine powder can be composed of any material refractory, and according to the material can be divided into: silicon refractory, clay refractory, high alumina refractory, magnesia refractory, dolomite refractory, chrome refractory, etc. There are many types of binder, such as cement, inorganic salts (sodium silicate, sulfate, phosphate, etc.) and organic compounds (tar pitch, phenolic resin, etc.), can also be classified and named according to this.
Monolithic Refractory Classification
According to the process characteristics can be divided into castable, plastic, ramming material, jet material, projective material, refractory mud, refractory coating.
It is usually prepared by the preparation of granular and powdered materials and the mixing process. The process is simple, the production cycle is short, the heat energy consumption is low, the use integrity is good, the adaptability is strong, the comprehensive use effect is good.
According to construction method and material property, amorphous refractory can be divided into pouring material, plastic, ramming material, spraying material, projecting material and coating.
Method of Manufacturing Monolithic Refractory
Method of manufacturing Monolithic refractories: There are ramming forming, vibration forming and spray forming. When the firebrick masonry or the whole structure is partially damaged, the material can be replaced or the spray and projection equipment can be used for cold and hot repair, which is rapid and economical. It can also be used as the lining of every part of the kiln as well as the protective layer and joint material of the masonry according to its material characteristics.
Refractory Castable
Refractory castable is a material with good fluidity after being stirred with water. After molding, proper curing is needed to make it coagulate and harden. It can be used after baking according to certain system. The casting material is aluminum silicate clinker, rigid jade material or alkaline refractory clinker as aggregate. Light casting material to expanded perlite, vermiculite, ceramsite, alumina hollow ball as aggregate. Binder calcium aluminate cement, sodium silicate, ethyl silicate, polyaluminum chloride, clay or phosphate, etc. The admixture depends on the usage, and its function is to improve the construction performance and physicochemical performance.
The construction molding methods of castable material include vibration method, pumping method, pressure injection method, jet method and so on. The casting material is used as an integral lining, often in conjunction with metal or ceramic anchors. If the stainless steel fiber reinforced, can improve its mechanical vibration resistance and thermal shock resistance. The casting material is used as the lining of various heat treatment furnaces, ore calciners, catalytic cracking furnaces, reformer, etc., as well as the lining of melting furnaces and high-temperature melt flow tanks, such as lead-zinc melting furnace, tin tank, salt bath furnace, steel or iron outlet, steel barrel, suction nozzle of vacuum circulation degassing device of molten steel, etc.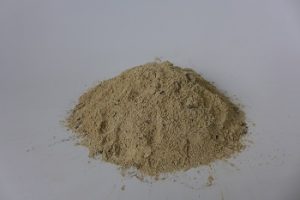 Plastic Refractory
A malleable clay or billet. When the appropriate external force is applied, it is easy to deform without cracking. After the stress is removed, no deformation occurs. But plastic material has half silicon qualitative, clayey qualitative, high aluminium qualitative, zirconium English qualitative, carbon qualitative, also have light but plastic. Plasticizers must be added to plasticizers, most of which are highly plastic clays, and plasticizers can be used to improve the plasticity of these clays. Plasticizer has carboxymethyl cellulose, dextrin, lignin sulfonate and so on. The binder used for plastics is plastic clay, phosphoric acid, aluminum dihydrogen phosphate, aluminum sulfate, etc. Add phosphoric acid or the aluminium oxide of phosphate binding agent can be plastic, chemical reaction can occur with aluminium oxide in the process of preservation, produce insoluble aluminium orthophosphate and make mud harden, want to add preservative accordingly, wait like oxalic acid, citric acid, acetylacetone.
The construction method generally adopts the ramming method or vibration method. When the whole furnace lining is built with plastic, it must be equipped with metal or ceramic anchorage. Plastic can be used as the lining of soaking pit, heating pit, boiler and other thermal equipment, and also used to wrap the water cooling pipe of heating furnace.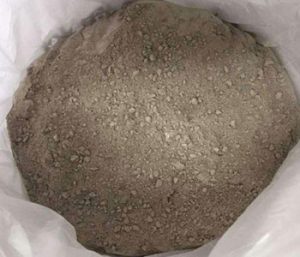 Monolithic Refractory Definition
Monolithic refractory, made up by refractory granular aggregate, powder and binding agent, is a bulk refractory that can be burnt into use without forming. Monolithic refractory can be made into slurry, mortar and scattered shape which are widely applied in the lining of heating equipment. Compared with shaped refractory bricks, monolithic refractory has the advantages of simple manufacturing process, energy saving, low cost, mechanized construction, etc, processing the good results on the heat equipment than refractory bricks.
Monolithic Refractory Application
Monolithic refractory can be used to replace or repair the partially damaged brick masonry or structure rapidly and economically. Monolithic refractory manufacturer can also be used for the protective layer, joint material and lining of various kilns due to the easy construction of monolithic refractory.
For example, monolithic refractory is mainly used in the irregular shape or the deformation part of the new dry cement kiln body, such as the preheating system, the kiln tail, the kiln head, the coal nozzle, the three wind pipe, the cooling machine and the residual heat generator.
Monolithic Refractory Manufacturer
As a high quality monolithic refractory manufacturer, Zhengzhou Rongsheng Kiln Refractory Co.,Ltd.  can produce various high quality monolithic refractory for different uses. If you are going to buy monolithic refractory materials to repair the lining of your furnace, kiln, or other heat equipment, contact RS company! If you need the monolithic refractory for the masonry of the work layer and protection layer of lining,  RS monolithic refractory manufacturer will offer you the satisfied monolithic refractory materials with low price and good monolithic refractory service!