Lightweight high alumina brick is also known as high aluminum insulation brick. Lightweight high alumina bricks is a lightweight refractory consisting mainly of mullite and glass or corundum and containing more than 48% alumina. The volume density is 0.4 ~ 1.35g/cm3. The porosity was 66% ~ 73% and the compressive strength was 1 ~ 8MPa. Better thermal shock resistance.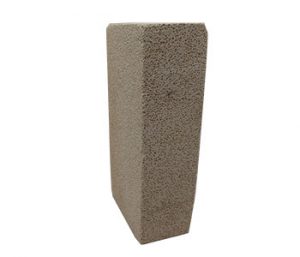 Lightweight high alumina brick is usually made of high alumina clinker and a small amount of clay. After grinding, it is poured and formed in the form of mud by gas generation method or foam method. It is fired at 1300 ~ 1500℃. Lightweight high alumina bricks manufacturing sometimes industrial alumina can also be used to replace some bauxite clinker. Used for lining and heat insulation layer of masonry kiln, as well as parts without erosion and scour of molten material at high temperature. When in direct contact with the flame, the surface contact temperature shall not be higher than 1350℃.
The mineral phase of this series of refractory brick is composed of ordinary lightweight high-alumina brick, which is mainly made of third-grade bauxite clinker, second-grade clay and Al2O3 powder as the main raw materials. The physical and chemical properties of the first contact of the lightweight high alumina bricks is volume density, which is also the standard of product classification. In addition, room temperature compressive strength, reburning line changes, thermal conductivity is the performance of thermal insulation refractory brick often used.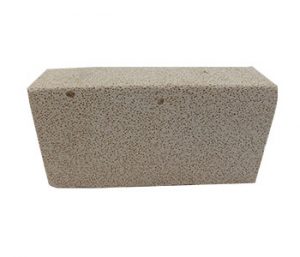 Zhengzhou Rongsheng Kiln Refractory Co.,Ltd. committed to providing you with high quality refractories, the quality of our refractories is stable and reliable, the price is reasonable, worthy of customer trust, you are welcome to come to consult and purchase.