Magnesite brick manufacturer is mainly made of magnesite and becomes sintered magnesite after calcining at high temperature and crushing to a certain size. Zhengzhou Rongsheng Kiln Refractory Co.,Ltd. Has advanced production process and technology in magnesite brick production, with high quality, low price and considerate service.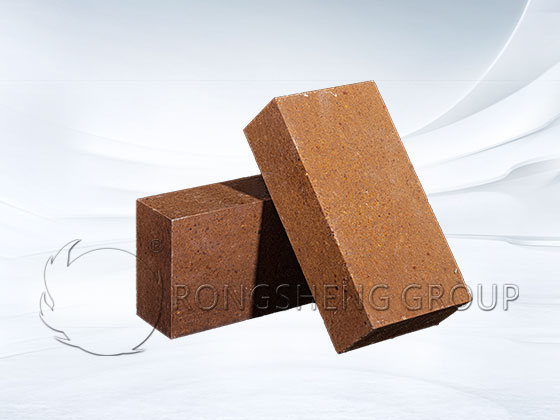 Magnesite Brick Product Introduction
Magnesia brick manufacturer is a kind of basic refractory material with magnesite content above 90%.It is widely used in open hearth furnace, mixing furnace, ferroalloy furnace and electric furnace.Magnesia bricks with Mgo content above 95% are made of calcined magnesia or electrofused magnesia. Ultra-high temperature firing, high direct combination rate, strong erosion resistance, is widely used in a variety of high temperature kilns. Generally can be divided into sintered magnesia brick (also known as burned magnesia brick) and chemical bond magnesia brick (also known as burned magnesia brick) two categories. The magnesite brick with high purity and firing temperature is called direct binding magnesite brick due to the direct contact of the grains of magnesite. The bricks made of electrofused magnesia are called electrofused recombined magnesia bricks.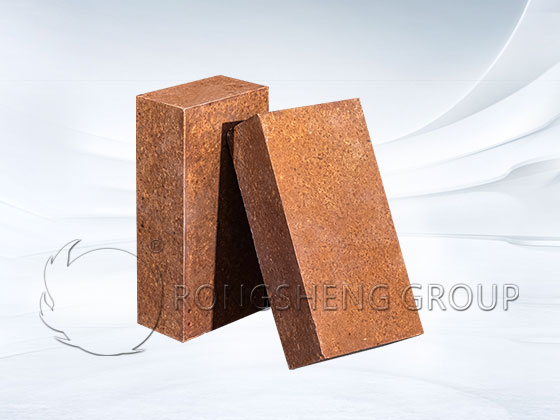 Magnesite Brick Advantage
Magnesia refractory brick has strong resistance to alkaline erosion;
Strong erosion resistance;
Good thermal stability;
High compressive strength;
High softening temperature under load.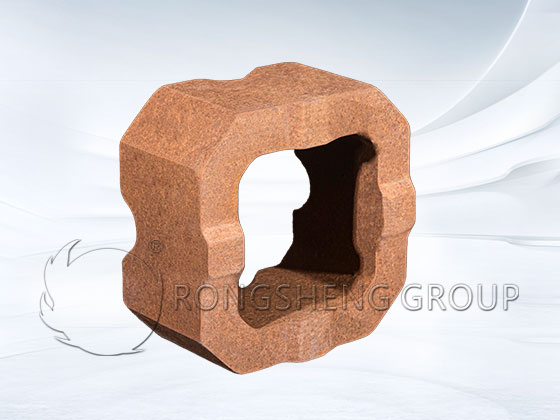 Magnesia Brick Physicochemical Indexes
| | |
| --- | --- |
| MgO≥ | 60~80% |
| Cr2O3≥ | 6~20% |
| SiO3≤ | 1.8~2.8% |
| Bulk Density (g/cm3)≥ | 2.90~3.10 |
| Apparent porosity % ≤ | 17~18 |
| Cold Crushing Strength MPa ≥ | 45~50 |
| Refractoriness under load ℃ ≥ | 1600~1700 |
| Thermal shock stability (secondary) 1100 ℃ / water ≥ | 4~7 |
Magnesia Brick Application
This series of refractory bricks is mainly used for electric furnace bottom and wall, non-ferrous metal smelting furnace, high-temperature tunnel kiln, lining of cement rotary kiln, bottom and wall of heating furnace, glass kiln regenerator lattice brick, etc.In the heating furnace and soaking pit, magnesia brick manufacturer is mainly used for laying the surface layer of the bottom of the furnace and the lower part of the soaking pit wall. It can resist the corrosion.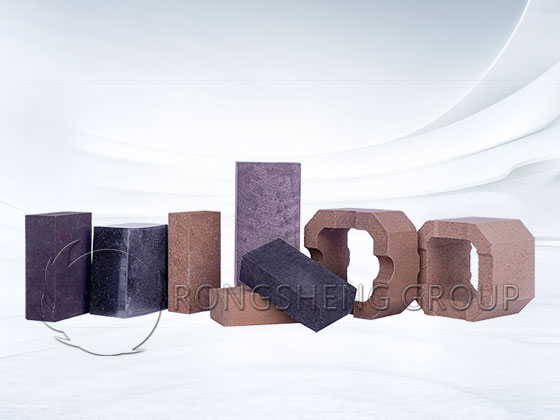 The anti hydration property of magnesia brick is poorer, meet water easy hydration, produce crack, reduce its strength. Therefore, pay attention to moisture, rain and snow when storage and transportation.