Fused Zirconia mullite bricks are refractory products made by mullite and zirconia raw materials. Fused zirconia mullite bricks feature in dense crystalline structure, high refractoriness under load, good thermal stability, high mechanical strength at both room temperature and high temperature, good abrasion resistance and thermal conductivity,  most importantly, zirconia mullite bricks have excellent corrosion resistance to molten glass.
Zirconia mullite bricks are classified into burned zirconia mullite bricks and fused zirconia mullite bricks. Raw materials of burned zircon mullite bricks are high alumina bauxite and zircon. Burned zirconia mullite bricks such as anti-stripping high alumina bricks have good thermal shock resistance and abrasion resistance, besides, the addition of zircon also enhances high alumina material alkali corrosion resistance. burned zirconia mullite bricks are widely used in glass kilns.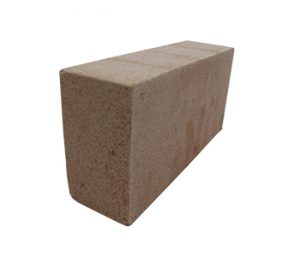 Zirconia Mullite Bricks Physiochemical Indexes
| | |
| --- | --- |
| Item | Zirconia mullite bricks |
| Al2O3 % | 40~60 |
| ZrO2 % | 10~30 |
| SiO2 % | 10~25 |
| Bulk density g/cm3 | 2.85~2.95 |
| Cold crushing strength Mpa | 200~250 |
| Refractoriness under load ℃ | 1710 |
| Linear expansion coefficient  ℃-1 | 6.8*10-6 |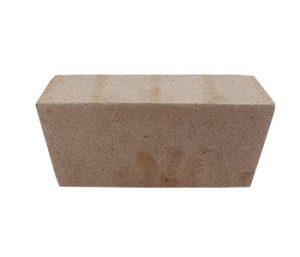 Zirconia Mullite Bricks Applications
Fused zirconia mullite bricks are mainly used at glass tank furnace melting tank sidewalls low temperature part, as zirconia mullite bricks have good corrosion resistance and thermal shock resistance to molten glass liquid. Working tank upper structure feed nozzle upper part is constructed by zirconia mullite bricks, because they don't contain glass phase and won't pollute glass, and they also have strong resistance to alkaline vapors corrosion and solidified alkaline materials.