Refractory castable for sale refers to the mixture composed of refractory aggregate, binder and admixture, adding water (or liquid binder) and blending into the mud that can be constructed by pouring method. The difference with other amorphous refractory is that after the construction of refractory castable has a certain setting and hardening time, so after pouring molding need to go through a certain time of maintenance before demoulding, and then after the proper time of natural maintenance can be put into baking use.
Refractory Castable Introduction
Refractory castable is a mixture of refractory aggregate, powder and binder. After adding water or other liquid, it is suitable for construction by pouring and vibration method. It can also be pre-made into prefabricated parts with specified shape and size for building the lining of industrial furnace. In order to improve the physical and chemical properties and construction performance of refractory castable, often also add the right amount of additives, such as plasticizer, dispersant, coagulant, retarder, expansion agent, degelling – gel agent. In addition, for the refractory castable used in large mechanical force or strong thermal impact, if the right amount of stainless steel fiber is added, the toughness of the material will be significantly increased. If inorganic fiber is added into refractory castable, it can not only enhance toughness, but also improve its thermal insulation performance. Because the basic material composition of refractory castable (such as aggregate and powder, admixture, binder and admixture), setting and hardening process, construction method, and so on, similar to the concrete in civil engineering, it has been called refractory concrete.
Refractory castable production process is simple, energy-saving, high construction efficiency, good quality, and according to the needs of the site to prepare or choose excellent performance materials. Therefore, the refractory castable is a kind of unshaped refractory with large dosage and wide application range in the furnace construction engineering.
Refractory Castable Structure
Refractory castable is composed of binder, aggregate, admixture, and sometimes coagulant.
Refractory aggregate is the main body of refractory concrete. All kinds of refractory materials (clay, high aluminum, silicon, magnesium, etc.) can be used as refractory aggregate after calcined clinker or all kinds of waste bricks are broken to a certain degree. The particle size of aggregate has a great impact on the quality of products, so in addition to certain restrictions on the size of aggregate particles, there is also a certain proportion of the quantity requirements, refractory aggregate is equivalent to the ordinary construction of concrete gravel and sand. In the burden of refractory concrete, aggregate generally accounts for 70% ~ 80%. Among them, coarse aggregate (5 ~ 20mm) accounted for 35% ~ 45%. Fine aggregate (0.15 ~ 5mm) accounts for 30% ~ 35%.
Cementing material plays the role of cementing and hardening, so that the product has a certain strength. Can be used as refractory cement: ordinary Portland cement, alumina cement (high-pin cement), magnesium cement, sodium silicate, phosphoric acid and so on. In order to ensure that concrete has enough refractory (binder at high temperature as flux, the more the amount, the lower the concrete refractory), and in order to reduce the volume shrinkage in the process of use, the amount of binder should be as little as possible, generally 10% ~ 25%, and hope that the binder and aggregate can not produce more low melts.
Some refractory concrete (such as phosphate refractory concrete) in the batching must also add a small amount of coagulant, in order to accelerate the hardening and consolidation of concrete.
In order to improve the performance of refractory concrete, such as increasing the strength in the heating process and reducing the volume shrinkage, 10% ~ 25% admixture is often added. The admixture is made of the same raw material as aggregate, fine powder of refractory clinker after grinding.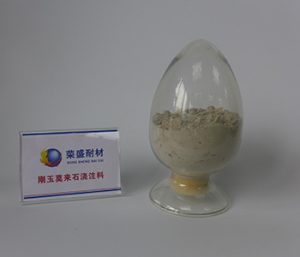 Refractory Castable Types
High quality refractory castables are usually classified according to the size of porosity, selection of binder or bonding mode, aggregate type and construction mode.
According to the porosity can be divided into compact refractory castable and heat insulation refractory castable;
According to the cementation way classification, refractory castable can be divided into hydration combined refractory castable, chemical combination (including polymerization combined) refractory castable, hydration and polymerization combined refractory castable (typical representative for low cement combined refractory castable) and coagulating combined refractory castable four types.
According to the special function of binder and some materials, it can be divided into the following 7 categories:
(1) Clay bonded refractory castable;
(2) Ultrafine powder (such as silica fume) combined with refractory castable;
(3) Cement combined with refractory castable;
(4) Chemically bonded refractory castable;
(5) Al2O3 (hydrated Al2O3) combined with refractory castable;
(6) Low cement combined with refractory castable;
(7) Silicon and aluminum sol (sol-gel) combined with refractory castable.
According to the combination of raw materials, refractory castable can be divided into oxide refractory castable, non-oxide refractory castable and composite refractory castable. Oxide is a refractory castable and can be subdivided into non – alkaline refractory castable and alkaline refractory castable.
According to the construction method, refractory castable can be divided into vibration construction type refractory castable and self-flow type refractory castable two categories.
According to whether refractory castable contains cement composition or CaO content can be simply divided into ordinary refractory castable, low cement refractory castable, ultra-low cement refractory castable and cement free refractory castable four categories.
Key Points of Refractory Castable Construction Technology
1.During construction, the mixing ratio of refractory castable shall not be changed arbitrarily, and water or other materials shall not be added into the stirred refractory castable arbitrarily;
2. The formwork used for pouring shall have sufficient strength and stiffness, accurate supporting die size, and prevent deformation in the construction process;
3. The joint of the formwork shall be tight without leakage of pulp, and anti-stick measures shall be taken for the formwork;
4. Waterproof measures shall be taken on the insulating masonry surface in contact with the castable;
5. The casting of refractory castable shall be carried out continuously. Before the coagulation of the front layer castable, the pouring of the second layer castable shall be completed.
Construction joints should be left on the center line of the same row of anchoring bricks.
6. After the construction of refractory castable, it shall be maintained in accordance with the prescribed design method and shall not be subjected to external force or vibration during the maintenance.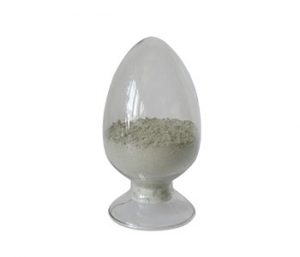 Refractory Castable Manufacturer
With the development of industry, there are more and more needs for refractory castable and people tend to find this material for sale. As a refractory castable material manufacturer and supplier, Rongsheng Kiln Refractory Co. Ltd have several production line and can provide you refractory material with high-quality and professional service. Rongsheng has exported high temperature castable refractory to many countries, such as UK, Russia, Australia. Buy Refractory Castable form Rongsheng and enjoy the service of satisfactory, timely and efficient!