Clay Refractory Bricks are refractory products with 30-48% Al2O3 content made of clay clinker as aggregate and refractory clay as a binder. Clay fire bricks are divided into ordinary clay bricks, multi-clinker clay bricks, raw material clay bricks, and high-silica clay bricks. In the procurement of clay refractory bricks, it is necessary to pay attention to the Specifications and Properties of Clay Refractory Bricks, they are the basis for your correct purchase of clay refractory bricks and directly affect the cost of refractory materials in production.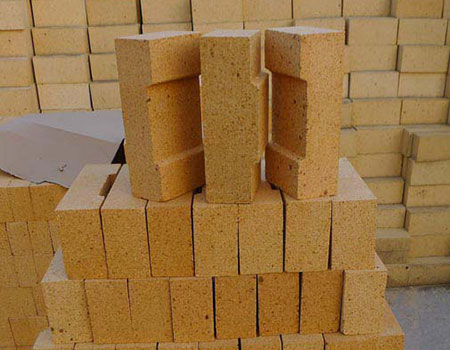 Clay Refractory Bricks Specifications
The primary factor to understand when purchasing clay fire bricks is the specifications. Clay refractory brick specifications are divided into three types: standard, ordinary, and special.
Reference Index of Clay Refractory Brick
Clay refractory brick is one of the commonly refractory bricks in industrial kilns. The refractory degree of this brick is between 1580~1770℃. There are mainly ordinary clay bricks, multi-clinker clay fire bricks, low creep clay bricks, low porosity clay bricks, and large clay bricks for glass kilns. When customers buy clay bricks, how to choose high-quality products, please refer to the following 8 indicators:
Chemical composition. The primary composition of the product determines the quality and characteristics of the refractory.
Volume density. The unit volume component and high density indicate that the fineness of the refractory brick is good, the strength may be high, but the thermal conductivity may be large.
Apparent porosity. Although there are no strict requirements on the apparent porosity, each manufacturer must strictly control the apparent porosity.
Load softening temperature. Also called the temperature at which the high-temperature load begins to deform. It is the ability of refractory bricks to resist high temperatures.
Thermal shock resistance. Ability to resist sudden changes in temperature without being damaged.
Compressive strength. Accept the maximum pressure (room temperature).
Flexural strength. Ability to accept shear pressure.
Linear change rate. It is also called the reburning line change or the remaining line change, which refers to the change in the same temperature every time.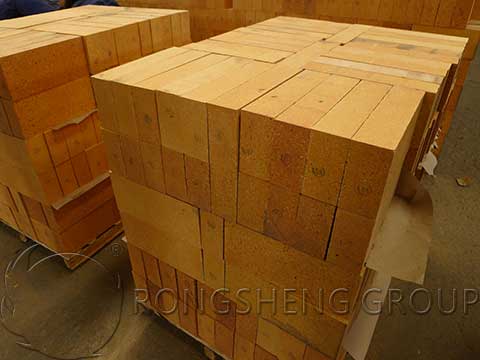 The Natures of Different Clay Refractory Bricks
Ordinary clay refractory brick refers to the variety with Al2O3 content between 36-42%, which has a high output and wide application. Its output accounts for more than 60% of my country's total output of refractory materials. Ordinary clay bricks are made of soft clay with strong plasticity and high dispersibility and a part of clay clinker. Broadly divided into clay clinker bricks and kaolin clinker bricks. Their main high-temperature performance, refractoriness, special grade products are greater than 1750 ℃, the first grade is 1730-1750 ℃, the second grade is 1670-1730 ℃, and the third grade is 1580-1670 ℃.
Multi-clinker clay refractory brick refers to refractory brick products containing more than 80% clinker and less than 20% clay. Multi-clinker clay bricks are not easily deformed during the manufacturing process because most of the blanks are in a barren state. It can ensure the overall dimensions of the brick blanks so that the fired products have ideal volume density, mechanical strength, thermal shock stability, and higher refractoriness.
Raw clay refractory bricks are also called non-clinker clay refractory bricks. It is made of hard clay or pyrophyllite with low plasticity, weak dispersion, and small shrinkage. Since this kind of raw material has less inherently bound water, it can still maintain the original particle composition even though a certain amount of external water is given after crushing. Therefore, no additional clinker can be added. And the fired finished product will not shrink due to lack of clinker.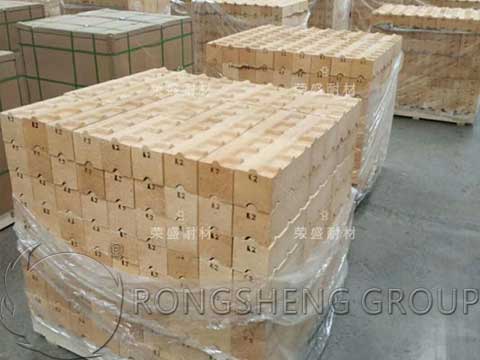 The main raw materials of high silica clay refractory bricks are barren clay, calcined hard clay, kaolin or pyrophyllite, and natural quartz sand. According to different types of raw materials, high-silica clay bricks can be divided into quartz-high-collar stone high-silica bricks and quartz-clay high-silica clay bricks. The highest SiO2 content of the former can reach 75-80%, the refractoriness is greater than 1710℃, and the apparent porosity is generally greater than 25%. The latter is prepared by using clay containing quartzite or adding quartz sand to sintered hard clay. The refractoriness of the products is low, generally between 1610-1700°C. High-silica clay bricks are stable in volume at a certain temperature and will not cause excessive volume expansion or contraction after long-term use. Moreover, the load softening temperature is also higher than that of ordinary clay bricks, which is very suitable for building regenerators or steel drum linings.
Rongsheng refractory brick manufacturer
Rongsheng refractory brick manufacturer has rich experience in production and sales. Rongsheng's refractory products have been sold to more than 60 countries and regions all over the world. Such as, etc. Rongsheng has kinds of fire clay bricks for sale, If you need to purchase clay refractory bricks, low porosity clay bricks, low creep clay bricks, large clay bricks for glass kilns, please contact us.